Product
Introducing ANYSYNC products sold in the world market.
Product

The best wireless presentation solution
For smart meeting and smart education
01
With ANYSYNC,
share your presentation easily
02
Do not worry about
complicated setting or a mess of cable
03
Connect receiver and
transmitter. And you are ready to start
What are reasons you should choose
ANYSYNC

?

Real mirroring technology showing all contents
as it is by one-click
One receiver connects with multiple transmitters

No complicated S/W installation or set up required

Wide compatibility with various devices

High quality video and sound transmission without
wireless AP
Find which
ANYSYNC

model is suitable for you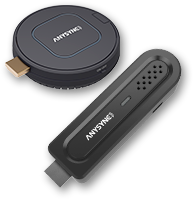 fhd
Plug & Play
Real time mirroring
N(TX) : 1(RX)
1920 x 1080 resolution
HDMI interface
3 hours use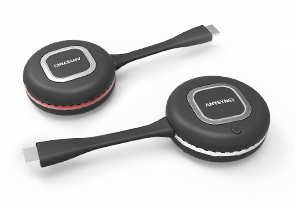 4K
Plug & Play
Real time mirroring
N(TX) : 1(RX)
3840 x 2160 resolution
HDMI / USB-C interface
5 hours use
Auto pairing
Automatic turn-OFF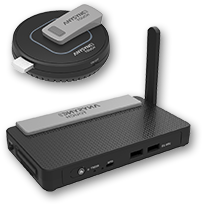 TOUCH
Plug & Play
Real time mirroring
3(TX) : 1(RX)
1920 x 1080 resolution
HDMI interface
3 hours use
Reverse touch
Annotation available